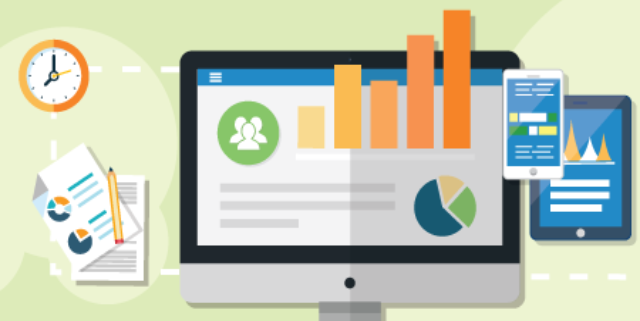 What is Staffing Software? How to utilize their services for your business?
Meaning of Staffing Services:
Staffing software is used by recruitment and staffing businesses to identify, manage, and monitor applicants on behalf of corporate clients during the hiring process. Throughout the recruiting lifecycle, these technologies enhance contacts with both applicants and corporate clients. Many elements found in sales-related apps are available in staffing solutions, such as pipeline management capabilities and applicant relationship management tools. Staffing agency recruiters use such tools to discover, communicate with, and assess applicants, while managers who supervise recruiters may track and analyze their teams' performance. To interview potential hires, perform pre-employment checks, and handle onboarding, staffing software can be used in combination with other HR-related solutions. These (staffing and recruitment software) allows your company to increase performance, which in turn increases profitability by a substantial margin. Equipped with an exceptionally integrated suite that provides a plethora of additional critical features for the efficient operation of your organization.
Staffing agencies no longer depend on manual record-keeping and scrutiny to carry out their recruitment processes. Every industry is slowly turning towards automation, and so is the staffing industry. All operations in staffing and recruitment agencies are now managed with the help of staffing agency software, designed specially to help streamline the work in these employment agencies. These software or tools help with the application process by scanning through and filtering the applications received to shortlist only those relevant to the job.
Features in an efficient Staffing Software
Job Advertisement
Enter your open positions into staffing software ; after a position is saved, it will be immediately added to your company's website. This enables candidates to search your open opportunities and apply to jobs of interest by submitting a Social Profile, Resume, or just supplying the needed information. These applicants' information is automatically synchronized back to your database.
Application Tracking System
Using the pipeline and rollup list tools, you can keep track of candidates and their applications. Both are extremely adjustable, allowing the system to adapt to your workflow. Rather than tailoring your process to you, a customized staffing software adapts to you.
Pipeline formation
Drag and drop allows you to easily move candidates through the interview process.
Data Import
Contact records may be synced with Microsoft Outlook and Google Contacts, or they can be imported using CSV files. A staffing software package will also include a number of other import features to help you make your data input activities as efficient as possible.
Customization
Fully customizable fields and forms allow staffing software to adapt to your specific company strategy. Contact one of our advisors to see how staffing software can complement and improve your present procedures.
HR Reports
Simple prebuilt details about the data in your database may be retrieved. Including information on productivity and interviews. Alternatively, more advanced custom reporting options can be explored.
Sorting and Grouping 
The powerful Rollup function in staffing software groups your applicants, business development opportunities, and job positions to enhance your present and future sourcing and marketing operations.
Custom Forms 
Make electronic versions of the forms you use on a daily basis. These forms may then be used internally, such as an interview form, or sent out to be filled by others – complete with your corporate identity.
Secure and safe
In a reliable staffing software, security and availability are continuously upgraded and maintained. Your precious information is entirely yours; it is never shared without your permission, and it is handled using up-to-date technologies and methods that are generally acknowledged to provide excellent protection against known assaults.
Mobile App Compatible
Staffing Software is truly at your fingertips. Their mobile version enables you to access information while on the go, making calls, sending SMS messages, creating activities, and more.
Gmail Integration
Staffing Software for Gmail integrates the market's most adaptable employment and recruiting software with your inbox to enable you to access and enter data more quickly and correctly.
Your guide to choosing the right staffing software
Is the software making your present recruitment process easier?
The purpose of effective staffing software is to enhance how work is processed in the staffing and recruiting sector. Our clients may consolidate all of their data with the aid of modern technology. Data from both job applications and employee recommendations would be available in a single, easily accessible area. Our staffing software also assists candidates in efficiently navigating the application process, allowing them to simply apply for many roles.
Is it possible to combine the software with your website and all other recruitment platforms?
Integration with all of your existing company platforms, including websites, emails, and social media accounts, is a critical component of our staffing software and applicant tracking system. When this integration is complete, your system will be able to act as a platform for computing, simple communication, and social networking.
Will the applicant experience be improved as a result of the staffing software?
The finest applicant tracking system will offer a straightforward platform for both the candidate and the recruiter. Simple usability aids in the resolution of concerns that may arise throughout a candidate's application procedure. Human resources (HR) software may also be enhanced and made more efficient.
Is there future scalability in the software?
Companies that invest in personnel software solutions and technology will gain as the system evolves. As the recruiting and recruitment process becomes more online, maintain your company's processes up to date.