How to build a free website?
Creating a website normally necessitates some financial commitment. Paying for site hosting, a domain name, and other premium features may rapidly add up. Fortunately, this is not your only choice. You may also create a website for free.
Having your own website is an excellent method for businesses to reach out to people over the Internet, but you may not have the funds to pay for one right now.
Websites are an essential component of any internet presence. There are several platforms available to assist you in developing a full-featured and complicated site. However, if you have limited resources and a limited budget, you may need to learn how to design a website for free.
Thankfully, many businesses now provide an option to create a free website. By being acquainted with some of the more popular options, you may begin to connect your thoughts with more individuals.
You don't have to invest anything other than your time and effort to create a free website. Furthermore, many free services these days are both sophisticated and user-friendly. As a result, you may frequently develop a nice website without having to pay any expenses. Furthermore, you may easily upgrade to premium features in the future if you see it appropriate.
Furthermore, a free website may greatly simplify the design, setup, and construction processes. These free page builders typically don't allow you a lot of granular control. This means you may focus on the presentation and content rather than the technical aspects of the operation.
However, there are certain drawbacks to having a free website. For starters, most providers will include their logo on your site. For instance, there may be a logo in the corner or a required credit in your website's subdomain.
This isn't always a terrible thing. However, your site may not feel unique. Third-party branding and marketing might also appear unprofessional at times. If your personal branding is essential to you or your website is for a business, this might be a huge detriment.
You may also discover that the functionality of free website builders is pretty limited. Simply stated, utility is expensive. As a result, you may be giving up the option to fully equip your online business or utilize an expert-designed theme to make it seem distinctive.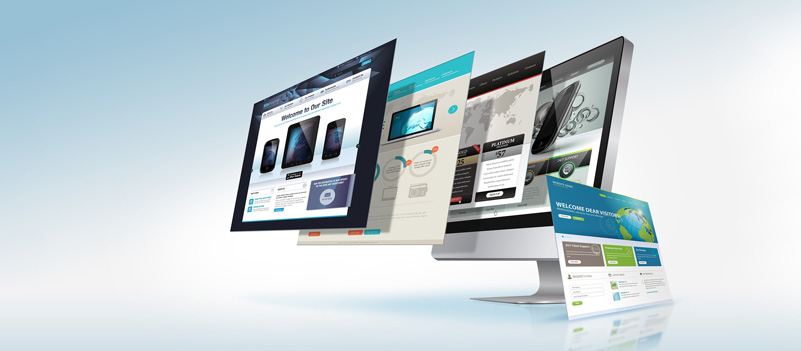 Step by step guide to creating your website for free on Wix:
The experience of creating your free website will be heavily influenced by the platform you choose. The approach will be similar from tool to tool, but what you'll be able to access and the interface you'll use will differ.
We'll guide you through the process of building a website free of cost on Wix to give you a sense of what to anticipate. We'll teach you how to get started with each builder and start building a small site. Let's get started!
Wix will send you a questionnaire when you sign up for an account to learn more about your requirements. The questions are quick and might help you personalise your experience. However, if you're not interested, you may skip it.
When it comes to updating your initial page, you have two options: the Wix Editor or the Wix ADI. The Wix Editor will allow you to begin customising the site right now. The Wix ADI, on the other hand, will supply you with an AI-powered builder to assist you.
In general, the Wix Editor provides greater versatility, whereas the Wix ADI is the easiest option but provides less flexibility because the AI makes decisions for you.
You'll then be given a few template options: You may browse over 500 alternatives to discover the ideal beginning place for you. You'll be able to enter the editor once you've picked your template where you'll be able to see two distinct menus each with a variety of functions. Right now, we'll go through the three fundamental operations changing the theme, adding pages, and including apps.
To modify the appearance of your display, go to the left-hand menu and pick Theme Manager. Wix will then offer choices for modifying basic parameters like as colour scheme and font selection.
If you wish to add more pages, you'll need to go back to the left-hand menu. Choose the Pages tab this time. You may arrange your content by adding Main Pages, such as a section detailing your services, or Blog Pages. Page transitions, cross-fades, and other dynamic features can be included.
Finally, consider your application options: Web applications are useful since they enhance the functionality of your website. They are essential for things like taking reservations and producing analytics. Wix has a number of paid applications, but there are also free choices.
After you've tweaked your design, finished your pages and added some applications, click Publish. This will activate your website. Of course, you may return at any moment and make adjustments.