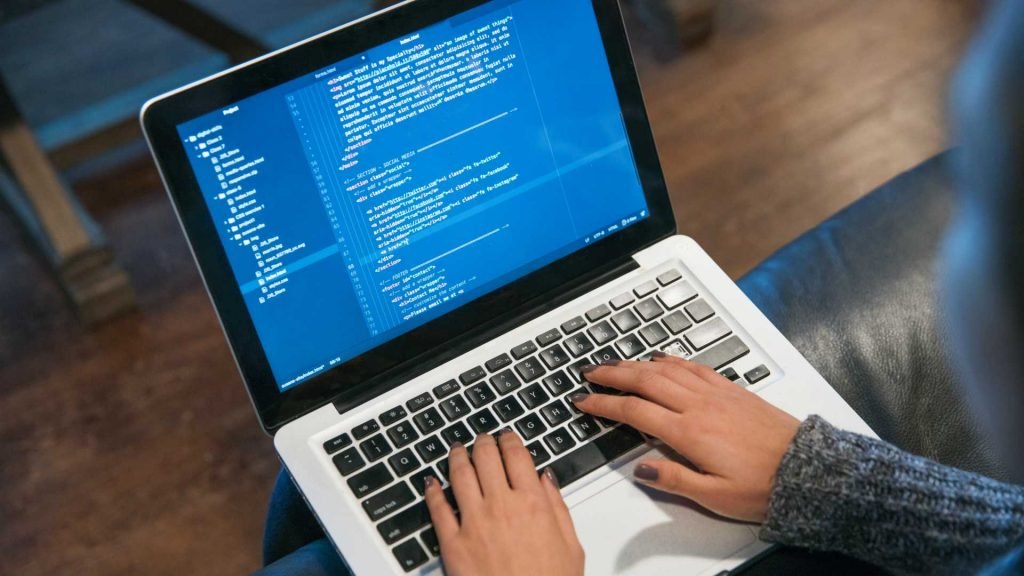 Best Software Companies in New York
There are four basic techniques to software development, and knowing which one a software companies utilizes should be vital to you making the right choice for your IT vendor. Agile, Waterfall, DevOps, and rapid application are some of the approaches used. Each technique has advantages and disadvantages that might influence the time and cost of software development. Look at portfolios, chat to prior clients, read reviews, and learn as much as you can about the development languages and processes that the software companies in New York is most experienced at as you begin negotiations to recruit a software development company.
Finding the proper dev partner requires matching your project's needs, timetable, and budget to a development firm's approach to software projects. We have collated a little summary of the services of the lead performing software firms based in New York so that you can compare as per your requirements and pick from among them:
UNITED INFOTECH
Software development and consulting firm
They are a company that specializes in software development and consulting. Their expertise in the fields of enterprise messaging, enterprise email, and cloud telephony has enabled us to service more than 46,000 customers. We also offer SharePoint development and migration consulting. United Infotech's greatest achievement is its deep understanding of multiple communication protocols, as well as its scalability, architecture, and design. On the SMPP, SMTP, and Cloud Telephony platforms, they have in-house products.
SARITASA
Software, Smart Mobile App, Virtual Reality, and IoT Solutions Development Company
Saritasa is a full-service provider of mobile apps, websites, software, virtual reality, systems architecture, and IoT solutions that effectively deliver complicated technology design, development, and integration. Saritasa serves as a single point of contact for end-to-end delivery for the development of custom software and mobile apps, internet of Things (IoT) solutions and system integration, connectivity solutions, firmware development, and embedded systems design, solutions for Big Data, analytics, and reporting and integration and development of cloud solutions.
FINGENT
Custom software development firm
Fingent is a New York-based enterprise software development firm with offices across the world and over 300 people. More than 150 firms, including start-ups, SMBs, and Fortune 500 companies, have turned to us for technical advice. They deliver end-to-end technology services, advisory services, enterprise consulting, application development and maintenance outsourcing, and business process outsourcing for firms in the financial services, real estate, logistics, healthcare, and media industries. Web application development, mobile application development, product development (SaaS), IoT (Internet of Things) development, and enterprise software development are other services they offer. In every technical field, they will assist you in resolving your business difficulties using software.
7EDGE
Custom software development company
7EDGE is a custom software development firm that assists Enterprises, Brands, and Start-ups in analyzing and identifying areas for improvement, as well as developing a strategic roadmap for their digital transformation. React.js, Node.js, Python, React Native, Native Android, iOS, and AWS are among their main strengths in the development of web and mobile applications leveraging emerging technologies. They specialize in developing cloud-native, cross-platform apps using multi-stack programming languages, serverless and microservices architecture, and cloud platform hosting to provide high scalability, maintainability, and security.
TIVIX
Digital Product Development Company
Tivix is a San Francisco-based software development company with operations in New York City, Europe (London + Wroclaw), India (Gurgaon), and the Pacific Northwest (Portland). To help their clients design and market successful digital products, they combine deep engineering experience with a proven Silicon Valley approach. Fortune 1000 companies (Zoetis, Apple, Bayer, Microsoft), newly-funded initiatives (Pindrop Security, Marlette Funding, CloudVelox, WikiRealty, SwiftStack), and significant non-governmental organizations (NGOs) are among their clientele (World Food Program, The European Commission, UNICEF).
ZCO CORPOTATION
Trusted Software development Company
Since 1989, Zco Corporation has lived and breathed software development. Zco is a tried-and-true vendor that makes appealing, durable products for its clients using tried-and-true processes. Zco, being one of the world's largest app development businesses, is dedicated to providing excellent software services. Its all-star crew was hand-picked for their expertise in mobile app development, enterprise software, and animation. Zco has launched a second office in the centre of Boston, MA to better service our Massachusetts and international clients. This new office is located at 745 Atlantic Ave. in the leather district. Volkswagen, Microsoft, Verizon, Liberty Mutual, John Hancock, BBC America, and Utz Quality Foods are among Zco's many delighted customers, who range from small businesses to big companies.
CUBIX
Information technology and services firm
Cubix is a full-lifecycle software development firm that specializes in the creation, modification, and integration of complex enterprise software, business intelligence analytics, advanced mobile and web apps, and any other digital goods and experiences with a long-term impact. Cubix is a collection of highly talented scientists, mathematicians, and engineers who are driven by a passion for creating beautiful and effective solutions that tackle difficult issues. Cubix has worked with Estee Lauder & Clinique, Swatch Group, Politico, and hundreds of startups to develop software, so we understand what makes software effective in any industry.
MAGNETO IT SOLUTIONS
E-commerce development Company
Magneto is a multi-award-winning eCommerce marketing firm. Our primary skills include designing market-leading end-to-end B2C and B2B eCommerce systems, ERP, CRM integration, and digital marketing strategies. Our team leverages the agile methodology to design industry-leading User Interfaces to give the right experience to the end-user, from strikingly gorgeous web stores to revolutionary mobile applications. They help their clients scale their eCommerce operations by deploying ground-breaking Digital eCommerce solutions, leveraging our 90+ resource strength. By optimising and streamlining their customer acquisition and retention methods, they assist our clients boost the efficiency of their in-house team. Since 2011, they have been closely working with eCommerce ventures, and they have helped 200+ brands build/improve their online ventures in the areas of UI/UX, development, launch, revenue enhancement, marketing strategy, and much more, with 90 percent of ventures earning very good revenue.
JETROCKET
Enterprise-level software Technology Partner
JetRockets is a seasoned and dependable technology partner with a track record of delivering high-quality corporate software. Their team creates, develops, and supports one-of-a-kind software solutions to assist clients in achieving their specific business objectives. They assist tech start-ups in transforming their concepts into usable digital goods. They also work with non-tech companies who wish to improve their operations and bring technology into their operations in order to eliminate human errors and boost efficiency. Their services include web development consulting, ruby on rails, software development, product development, database architecture, web application, mobile application, MVP, start-ups, elixir, react, ruby, and react native are some of the terms used to describe web development consulting.
VALTECH
Business Innovation Agency
Valtech is a multinational corporate firm that specializes in purpose-driven innovation. They help companies predict future trends and interact more directly with customers across all of their digital touchpoints, all while reducing time-to-market and increasing ROI. With offices in 18 countries, they are a network of over 4000 innovators, design thinkers, marketers, creatives, and developers (Argentina, Brazil, Canada, China, Denmark, France, Germany, India, Mexico, Netherlands, North Macedonia, Sweden, Switzerland, Singapore, UAE, UK, Ukraine, US). Their passion is addressing transformational business challenges for our clients, including strategy consulting, service design, technology services, and optimization of business-critical digital platforms for multichannel e-commerce and marketing, while our expertise is in technology, marketing, and experience design.
ANDPLUS
Technology consulting and development firm
AndPlus is a technology consulting and development organization that assists companies in accelerating digital transformation by bridging the gap between strategy and implementation. They assist their clients quickly implement digital transformation plans that deliver optimal results with less risk by combining strong technical and business experience with a bespoke Agile development strategy. AndPlus strategists, builders, innovators, engineers, and designers have been pushing the limits of mobile, web, IoT, firmware, and advanced technologies for more than a decade to create or improve processes and solutions that deliver demonstrable value and great user experiences.