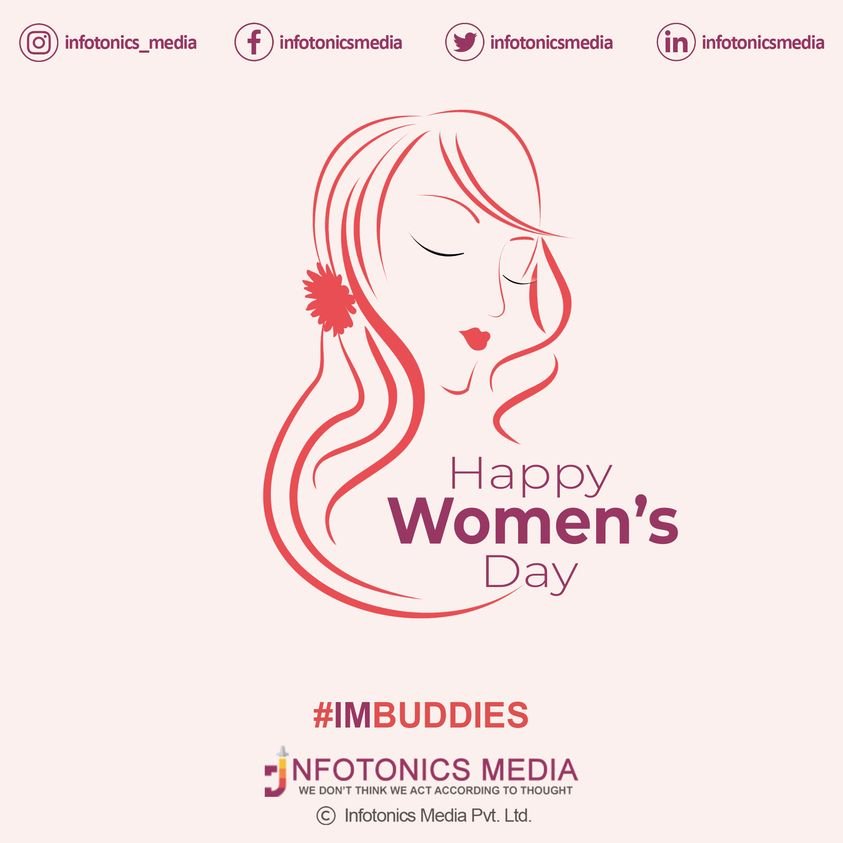 Women's Day: A Day to reflect upon the progress our women have made
Ambedkar commented," The progress of a society is measured by the progress its women have achieved." And, very rightly so, there are statistics to support that adage today. The countries who have given their womens day the scope to assert their individuality and foray into whatever field they have fancied, frequently top the various indices as Happiness Index, Liveability Index, Peace Index. Women are contributing to every sphere they are venturing in.
They are flying fighter aircraft, they are heading multi-billion-dollar corporations, they are on the front-line saving infected people, they are mothers feeding their kids simultaneously plugging in their laptop chargers, they are driving rickshaws to support their families, they are aspirants racing with the sun to pursue their ambitions.
There are examples of women, that once inhabited this earth or are co-existent with us today, so full of conviction, authority, consideration, empathy, astuteness, and acumen in the field they were or are charging that they are a source of inspiration not just to the mere 50% of the globe's population but the whole of humanity.
It might have seemed revolutionary when Margaret Thatcher asserted "U-turn if you want to. The lady's not for turning." But, women leaders in different corners of the world today are walking up to the pedestal every day to dictate how the daily affairs of their country should run. It's normal today to see Jacinda Ardern epitomizing the brilliant governor in the parliament of New Zealand or Smriti Irani calling out the male-chauvinistic biases in fellow MPs in Lok Sabha.
Women for sure have come a long way, but we are not there yet. We still have to trudge a million miles to forge a world of absolute equality where we are devoid of no opportunity on the mere basis of gender.
Sincerely, there should be no particular day to acknowledge the role women play in completing the existence. They have for eternity acted as half the cog in the wheel of life. The yin-yang binary of the universe has been an inalienable part of philosophical studies. Yet, society has been hesitant to celebrate women for their own self. They are often commended and celebrated, but most of this celebration, we fail to realize, is the celebration of women in their capacity to support men.
Why do we praise women because they are sisters, mothers, wives, or daughters? Why can't we just applaud them for their individual achievements? Why do we seek a male connection in every achievement of women? I realize this inquiry is nuanced, rather too extreme for some people but in the context of the society we are living in, the investigation stands pertinent.
We may celebrate Women's Day in our offices but expect our wives to be ready with our dinner when back at home, we may educate both our children equally but expect our girl children to help at home as well, we may treat our girlfriends on women's day but expect them to consider a job switch when settling after marriage. Society is still not fair to women widely.
Until the deep-held patriarchal biases rooted in Indian society are shattered and the unequal and unjustified division of labour based on gender is addressed, we may never reach the standards of countries, the examples of which we invoke when singing of the glory women have been able to achieve.
Yes, we have had PM Indira Gandhi, President Pratibha Patil, IPS Kiran Bedi, we have Wg. Cdr. Shaliza Dhami, Flying Lieutenant Avani Chaturvedi, Boxer Mary Kom, Economist Gita Gopinath, SEBI head Madhabi Pori Buch, Justice Indu Malhotra, Sprinter Hima Das, but these women only form a rare minority.
They do not represent the state of Indian women in general. To achieve progress in a real sense, we need to empower our women in a real sense, to bestow them with the authority to decide for themselves. To give them the liberty to make their own choices. And, support them in the endeavors they chose for themselves by not acting in prejudiced ways, by not double-checking when they say they can do it, by asking them to choose a more womanish career, by restricting their movements, by tying them to deadlines.
A very Happy Women's Day!