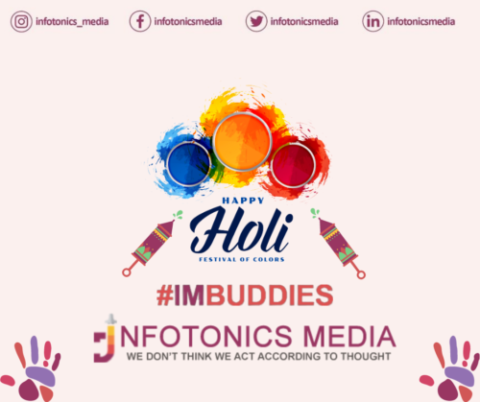 Best Destinations to celebrate Holi in India
People from different regions of India celebrate this festival of holi colours in their own unique way. To experience this cultural bliss, we suggest you visit some of these amazing places and be a part of their celebration.
Udaipur
Holi is one of the most important festivals in Rajasthan, and while any city in the state is a terrific venue to celebrate, we believe that Udaipur, with its regal palaces and royal ceremonies, is one of the greatest.
On the first day of Holi, the Mewar royal family joins in the festivities and conducts the Holika Dahan, or Holi bonfire, a tradition at the Udaipur City Palace. The Mewar King will light the pyre during the ritual, while villagers perform folk dances around it.
Following Holika Dahan is a massive procession through the streets of Udaipur that features music and members of the royal family riding on decked camels, horses, and elephants. The first night of Holi concludes with a spectacular fireworks show over the city.
The colour fight begins on the second day. Large parties and colour clashes were held in several locations of Old Udaipur. Travellers and locals frequently play Holi together, dowsing each other in coloured powders and water in an outpouring of happiness and joy.
Mathura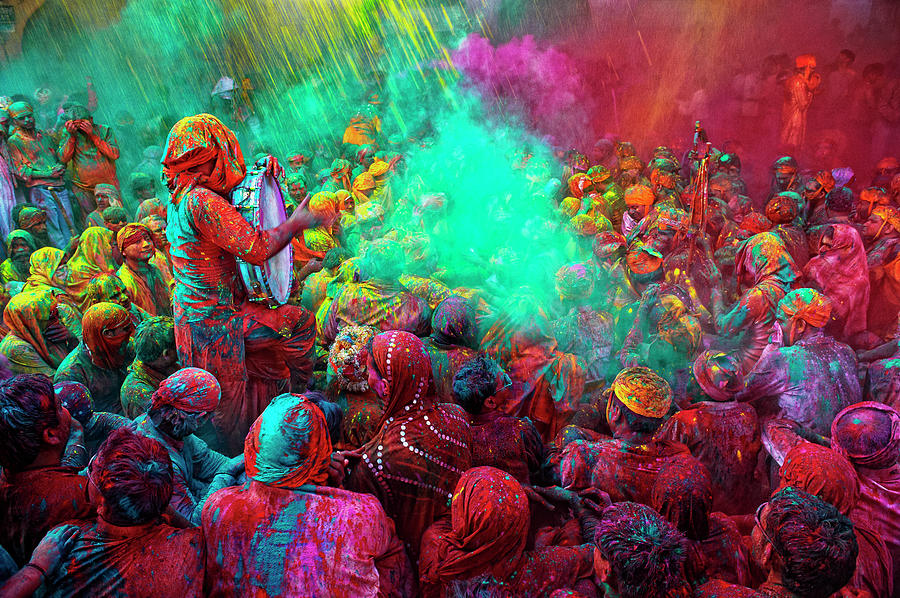 In Uttar Pradesh, the nearby towns of Barsana and Nandgaon celebrate Lathmar Holi a few days before the main event. As a result, every year, a large number of tourists and devotees flock to this location to see this spectacular event. Lord Krishna is said to have visited Barsana to meet Radha and teased her playfully. As a result, the ladies of the village drove him away.
Since then, the ladies of Barsana have pursued and beaten the men of Nandgaon (Krishna's village) with sticks. Barsana is the only spot in India where a Radha temple may be found. Viewers continue to flock to this temple's grounds to observe Lathmar Holi. Here as a part of Holi celebrations, you can join in the melody of holi songs composed in braja, which is a local dialect and was the language in the times of Krishna. People enthusiastically keep chanting the praises of Lord Krishna and Radha in the form of songs to make the environment all the more enthralling and full of celebration.
Pushkar
Pushkar is a sacred town in Rajasthan near the Ajmer district, noted for the Brahma Temple and its annual international camel festival. It is located between the Aravali Mountains.
The Pushkar Holi Festival begins on the eve of Holi with a large bonfire (Holika Dahan). Before lighting fire to it, the locals surrounded it and tossed wooden garlands and branches onto it. After the flames have died down, everyone brings pieces of flaming embers to their homes to represent bringing good luck to the house.
Rangwali Holi is the finest part, and it begins in the morning with the shouts of small children running wild in the streets with paint and water pistols spraying everywhere. A dance celebration is hosted in Pushkar's centre square, with everyone dressed in vibrant colours.
The entire town is in the spirit for Holi, from locals to tourists, and everyone is having a good time. People enjoy the colour festival while listening to EDM music. There are bhang stalls and carts all around the city where queues are guaranteed.
Vrindavan
Holi is a festival that draws a large number of Vaishnavas to Vrindavan. The Banke Bihari Temple is the focal point of the Holi celebrations in Vrindavan. The fun lasts a week, beginning with flower splashes or Phoolon ki Holi, continuing with Widows Holi, and culminating with a colour riot a day before Holi. In this Krishna-obsessed community, you'll see people soaked in various colours.
At Gopinath Temple here in Vrindavan, you can witness the unusual colour play by widows, which is another major attraction here. A colossal amount of marigold flowers combined with clouds of gulal create a stunningly surreal view, almost like a live photograph! Vrindavan Holi is enhanced with Krishna devotional songs. Don't miss out on this magnificent sight, and come to Vrindavan for an unforgettable Holi celebration! This will be your most memorable trip to Vrindavan.
Jaipur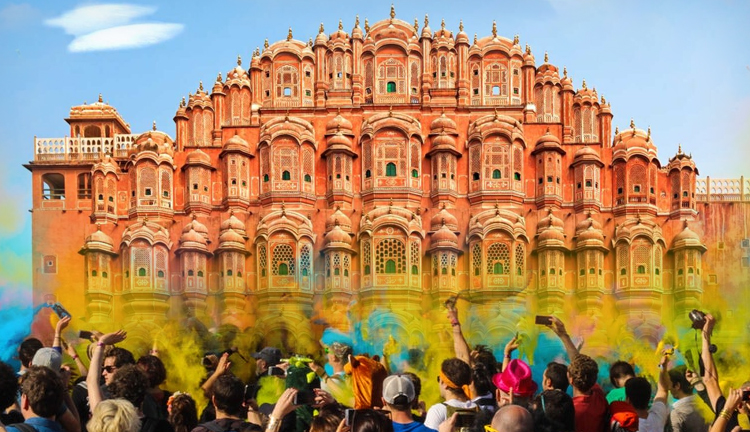 Every year, the Holi celebrations begin with an elaborate elephant parade on the eve of Holi in Jaipur. The celebration features not just loud parades but also elephant beauty contests, yep, you read that correctly! Jaipur is arguably one of the nicest spots in India to celebrate Holi, with a gluttonous feast of native food, fireworks gleaming in the night sky, and a riot of gorgeous performances by the residents.
During Holi, the pink city becomes even more colourful. Rajasthan Tourism prepares a special event for guests on the lawns of the Khasa Kothi Hotel. There, you can experience Rajasthani folk dance, song performances, and a magnificent celebratory meal.
Goa
During Holi, the main beaches in Goa will also have colour fights, with both tourists and locals participating. Visitors visiting Goa can also spend some time before Holi at a beach resort or a yoga ashram to prolong their festival experience into a pleasant and restorative vacation.
In Goa, Holi is celebrated for two weeks with parades, cultural exhibits, ethnic dances, and traditional music. Travellers in Goa can choose from a variety of Holi celebrations. You can attend modern Holi parties with DJs, dancing, cocktails, and colours, or you can visit some of the state's most famous temples for a more traditional experience.
Panaji, Mapusa, Vasco da Gama, and Mormugao have some of the best Holi celebrations in Goa. Parades and processions with big idols of Hindu gods, as well as music performances, are common features of these events.