Why does your business need Customer Experience Consulting?
49% of buyers make impulse purchases after receiving a more personalized customer experience consulting and customers are willing to pay a price premium of up to 13% for luxury and indulgence services, simply by receiving a great customer experience. Yes, the stats tell you how critical customer experience consulting is to the growth of a business.
InfotonicsMedia provides a full range of customer experience consulting services to meet clients wherever they are with CX. Our end-to end CX Consulting Services are aimed at reducing churn, identifying pain points, reducing customer support calls, implementing surveys, implementing metrics, improving cross and up sales and improving your product design so that your customers remain loyal to you and keep contributing to your targets.
What difference does Customer Experience Consulting make?
We provide businesses with the CRM tools they need to evaluate every consumer encounter in real time. The generated data provides insights for measuring the customer experience and planning interventions to improve each stage of the customer journey.
Transformed customer experience
 Human-centric designers, equipped with a thorough understanding of how customers interact with businesses, assist clients in envisioning a future state and then implementing breakthrough CRM strategies & enhancements critical to meeting the target.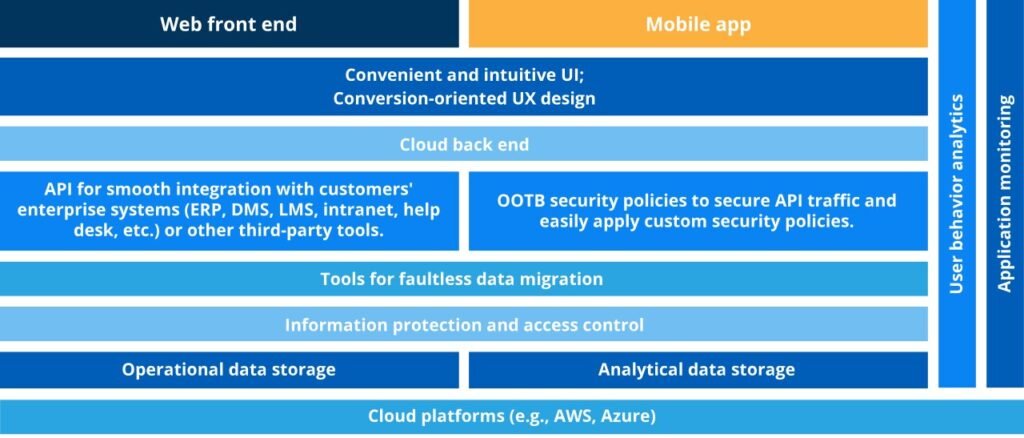 Deliver exceptional user experience
We help clients consolidate and co-ordinate multiple change initiatives aimed at improving customer journeys. This includes pooling talent and funding from across the company to create multifunctional teams focused on delivering results far greater than the sum of their parts.
Customer-centric approach
We teach clients how to make the customer experience the responsibility of every leader and employee. Prioritizing the value of customer experiences, developing appropriate compensation systems, and encouraging discussion between senior executives and front-line leaders about what teams are learning from consumers are all part of this.
360-degree view of customer engagements across channels
Our customer experience consulting team assist businesses in developing a consistent 360-degree view of the customer across the organization by interacting with customers through seamless, personalized experiences across many contact points. This includes centralizing omnichannel customer experience data, implementing digital tools to collect and analyze data on a continual basis, and advising the next best steps. 
Why turn to Infotonics Media?​
Customer Relationship Management
Customer Experience Consulting
Customer Experience Consulting