Custom Marketing Software Development Services
Our marketing & advertising software development services aim to help companies improve their marketing initiatives.
Mutually with your team, Infotonics Media analyzes your marketing strategies and enables them with the conventional software
Get A Robust Marketing Software Development Product Now!
Drop your queries and our rep will contact you within 30 minutes to fix an initial discount.
Proficiency across Industries
Infotonics Media shares 15 years of expertise developing marketing software. It ensures businesses in improving the performance of their channel approaches with respect to varied industries: 
Software That Attracts Markets
Trade promotion management software
Trade promotion management (TMP) applications support in achieving the best growth plan for your brand by: 
We analyze and prepare ad campaigns across various media channels, including television, the internet, radio, print media, and out-of-home advertising.
We dedicatedly work to classify the best advertising strategies for your goals and combine all types of media into one plan. You can get comprehensive graphical reports obtained from high-level mathematical patterns on an individual platform. 
We make more intelligent marketing decisions:
We ensure trustworthy relationships with your clients by tracing and explaining what makes them pleased:
Real-time bidding in online advertisement
With the help of RTB systems or their core components, we create cost-effective and optimized ad campaigns:
Social marketing solutions
We produce marketing software that helps you in transforming social networks into a customer procurement tool: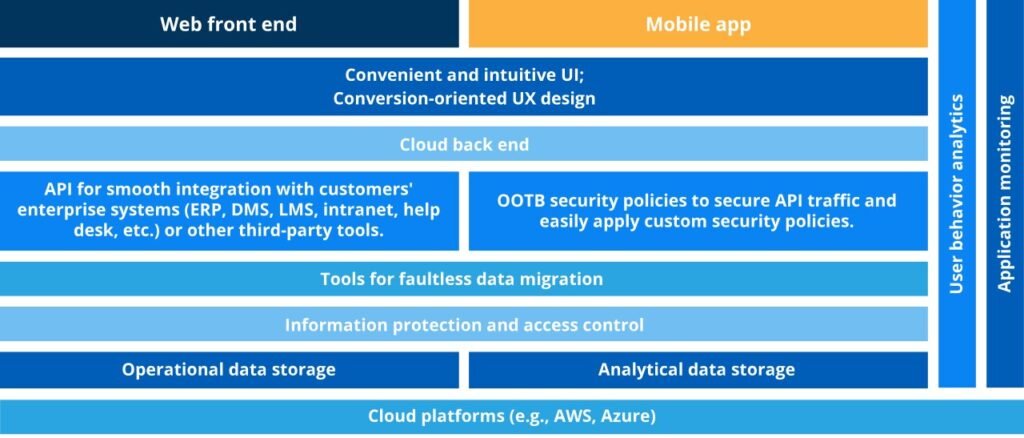 Not Sure What Features to Add to Your SaaS HR Product?
Tell Us About Your Business Needs!
Drop your queries & our rep will contact you within 30 minutes. We'll help you create the perfect software of your dreams.